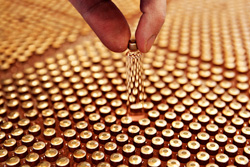 A world-class biotech cluster


We want to establish a world-class cluster in full-scale biotech manufacturing creating innovative and sustainable solutions for future growth.

Our foundation is a combination of some of the strongest biotech companies in the world and leading research capacities within biotech.

BIOPRO is committed to finding new ways of making biotech production more competitive and sustainable through applied research. We can meet this commitment if we reduce the consumption of energy and raw materials on the one hand and improve yields on the other.

We believe that our commitment will attract other biotech companies and research institutes from around the world, and we see BIOPRO as an important contribution to tomorrow's biotech manufacturing.